About Hand-to-Hand Combat School
Hand-to-Hand Combat School was established more than 10 years ago by Jongjet Pungsai "Jet", a member of the Royal Thai Army Military Police. He is a self-defense instructor and trained military expert. Previously he was one of the top bodyguards in Thailand with clients including Prime Ministers and other VIPs. Now he spends his time managing the school, and helping others learn how to defend themselves in unfamiliar and uncommon situations.
The school is purpose built to teach people how to defend themselves when in emergency situations and don't have and weapons to protect themself with. Most hostile situations occur when you will not be armed, so learning how to defend. without weapons is a very useful skill to have. Since it is uncommon to carry around a weapon with you, and often illegal depending on the weapon, it is better that we know how to fight, and use our own hands to combat any assailants.

Phanu Sangsanga "Moo" is also a member of the Royal Thai Army Military Police. He is a judo and wrestling instructor. He was a member of the Thai National Wrestling Team at the South East Asia Games. At Hand-to-Hand Combat School he is the head of the coaching staff.
At Present, Hand-to-Hand Combat has 2 courses: normal class (for Thai People) and Education Visa (Combat ED Visa) class (for foreigners). Lessons are on the weekends on Saturday and Sunday and go for 2 hours per day. The coaching team take care and watch over the students closely while they study to ensure safety and correct technique. The lessons are extremely safe and we always stress the importance of do things the right way. Safety is always our number one priority after the contentedness of our students.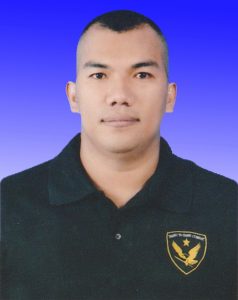 Mr. Jongjet Pungsai
Excutive and manager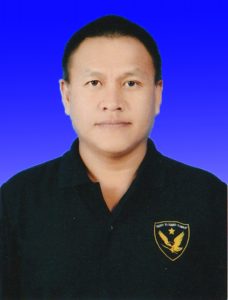 Mr. Phanu Sangsagar
Head of Coaching Staffs