What is Thailand's Study Visa?
If you come to Thailand to study or enroll in a recognized course, you will need to get a student visa. The official name of this type of visa is called a non-immigrant ED visa. It is for any foreign national aged 12 or over who wants to stay in Thailand in order to attend any recognized educational course which can be, for example, Thai language, other language(s), some specific course in school or university, martial arts courses, etc.
Requirement and Time for Processing
For application of this visa, you need to be accepted in a full-time educational course, training program, or internship in Thailand. Passport, photos and relevant application documents are needed when making your ED Visa application. The school or institute you will be studying at should assist you with other required documents as well. The process starts when the school submits relevant documents to the ministry of education to get approved. This process can take time between 1 – 3 weeks. If you are already in Thailand, then, once processed, you need to collect this letter and leave Thailand to apply for a Non-Immigrant ED Visa from an overseas (or in a neighboring country) Thai Embassy or Consulate. When you return to Thailand with the ED Visa in your passport, an immigration officer will stamp your passport with a 90-day stay. If you need an extension, make sure you extend before the initial 90 days expires. The extension can be done up to one month in advance of the expiry date. On the other hand, certain schools can prepare your documentation to visit an immigration office and get the Education Visa extension to cover the total length of your course.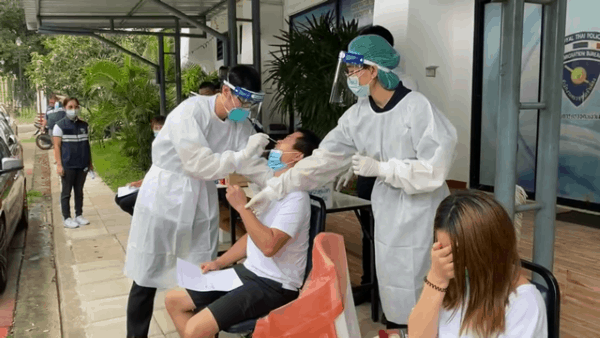 Current situation with border lockdowns
At present, with the widespread panic from covid paranoia, policies for various types of visas in many countries around the world have changed. So, it's better to check out the latest news from reliable sources such as the Thai Embassy website. Get in touch with someone on our visa advice team here at Hand-to-Hand Combat to find out more information.